Getting the Most out of Group Therapy 
How Individual and Group Therapy Work Well Hand in Hand
Pre-registration required by May 15th:
https://www.eventbrite.com/e/getting-the-most-out-of-group-therapy-tickets-104058694356
Instructors:
Ildiko Gabor, LMFT, CGP
Laura Kasper, PhD, CGP
Thomas Masat, MFT, CGP
Shanon Sitkin, MFT, CGP
Using an interactive Zoom format, this course educates mental health professionals on the practical and professional considerations for identifying and working with patients who would benefit from participating in group therapy such as:
Identifying how the use of group psychotherapy can be a treatment adjunct to individual psychotherapy
Discussing the benefits and detractors for referring patients to particular types of groups
Discussing the main attributes of therapeutic group dynamics that play crucial roles in interpersonal process groups
Participants will learn:
To discern the type of group that is most suitable for their individual clients
How group work can enhance clients' individual therapeutic work
How to best work with a group therapist in the client's best interest
How group can help clients understand their emotional reactions to others, practice skills and insights they have gained in individual work and vica versa bringing insights back for further exploration in individual therapy
About barriers to referring to group therapy and misconceptions
To overcome therapists' doubts about starting their own group in their practices
The pros and cons of online group therapy
Measurable Learning Objectives:
Participants will be able to identify the correct level of care and type of group to refer their clients to
Participants will be able to list 3 interpersonal and 3 interpersonal potential benefits for clients in groups
Participants will be able to identify the difference between psycho-educational, support, and process oriented groups
Instructor Biographies: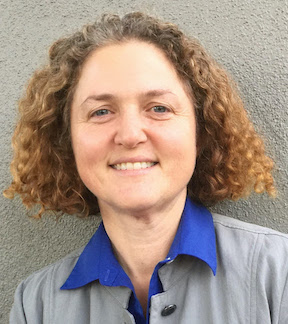 Ildiko Gabor, MFT, CGP has a private practice in San Francisco where she runs interpersonal process groups and sees individual clients for depth psychotherapy. Ildiko teaches group dynamics and facilitates process groups for psychiatry residents at UCSF and for therapists in training at Sofia University and the University of San Francisco. Ildiko is currently the president of NCGPS and has been actively involved in leadership and the community of group therapists on local and national level. More about her practice at ildikogabor.com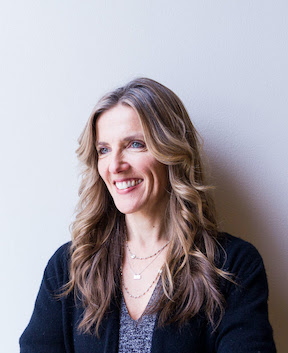 Laura Kasper, PhD, CGP is an interpersonal relationship expert and has been leading groups for 18 years. She is Adjunct Clinical Faculty at Stanford School of Medicine where she supervises psychiatry residents in group and individual therapy. She has led group therapy workshops at national and local annual conferences. From her formal training, she grounds her work in psychodynamic and relational practices; from her years as a mediator, she also brings a mindfulness orientation to her work. Her private practice is in San Francisco: www.drlaurakaspertherapysf.com.
Thomas Masat, LMFT, CGP has a private practice in Hayes Valley San Francisco where he runs Men's interpersonal process groups. His Men's groups provide a much needed and unique space for men who want to understand, develop and expand their emotional range, availability and connectivity. His practice focuses primarily on Men's issues including intimacy, relationships, sexually compulsive behaviors, 12 Step recovery and addiction. He is a student of Modern Analytic Group Therapy at the Center for Group Studies in New York City. More about his practice at masattherapy.com and grouptherapysf.com.
Shanon Sitkin is a marriage & family therapist and certified group psychotherapist who practices in downtown San Francisco. He has been in practice for 9 years and has run groups for 6. In addition to private practice, Shanon has been adjunct faculty at Sofia University where he taught group dynamics. He is a current board member for NCGPS. His website is shanonsitkin.com
FAQs
How do I get my CEs?
To earn CEs you must select the ticket option titled "Continuing Education – 2 CEs" for $12.24. Course Completion certificates will be awarded in exchange for a completed evaluation via a Google Form that will be shared with participates at the end of the event. Please allow 5 business days after the end of the event for SFCAMFT volunteers to generate your personalized certificate and email it to you.
How can I contact the organizer with any questions?
For any questions, concerns, disability accommodations, or grievances related to programming, please contact the Program Chair, Camille Campbell, LMFT by phone at (415) 906-4083 or via email at cc@camillecampbellpsychotherapy.com.
Any person with a disability who may require accommodations to participate in our trainings or special events is asked to please contact the organizer at least 3 days in advance.
What's the refund policy?
All fees are paid to SFCAMFT and are non-refundable.